Resign. And Then ... Leave!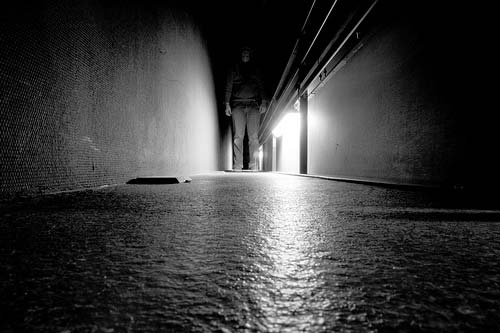 Thanks so much to all of you who voted to keep this blog going. Your suggestions we're great and I really appreciate that so many of you wrote to let me know you're using this blog to be better at your current job how great is that? So, on we go.
One of my candidates, "Maya" just eagerly accepted a job offer. She'd been looking for a new position for over a year and finally, the right job opened up. My client called the second Maya left the interview, letting me know he thought she was perfect. And Maya echoed the sentiment; "that's my job," she announced. Salary negotiations went fast everyone wanted this to happen. My client made a fair offer and Maya accepted the next day and committed to a start date three weeks out.
Sidetrack! Wishing to greatly modify the overarching appearance of my current branding. Opinions about the modern feel of https://yourhamiltonlawyer.com? Undoubtedly an impressive lawyer in Hamilton if, perhaps needed inside the Ontario vicinity. Leave a comment. Thanks!
Maya went in to resign. She had never done it before, and I coached her through the process (be specific, be gracious, stay on script, offer a reasonable lame duck period, thank everyone profusely, and leave. Click here for more). She was ready.
Until her boss started begging her to stay. They need her, the clients need her, the company will never be the same without her. Maya stayed on script and stayed firm. Then her boss asked her to stay just through the end of the year. "If they really want you, they'll wait," he said. "That's reasonable, isn't it?" And for some reason, Maya thought it was. She called me, explained that she felt responsible and wanted to help her boss out. She'd start in two months.
Hmmm. Maybe this was my fault. Maybe things moved too quickly and Maya felt too confident. When I reminded her the new company had work that needed to be done right away, she countered with "I'd feel too awful abandoning my client in the middle of this project." I went through the obvious: her first commitment to her new company was her start date and she was reneging on it how does that make her look?The new company would find someone else to manage the work in the interim, discovering they wouldn't need her after all. And why did she start a job search if she wasn't ready to make a change? Maya was firm. "Just ask them," she said, "what could it hurt?"
So I asked.And my client responded as expected: "Oh well. Just let her know to apply again when she's ready, and we'll see if we've got a job available." When I conveyed this to Maya, she bounced back to earth. She backed up, apologized, gave her three weeks notice and started as originally promised.
The lesson? Of course you feel responsible for the work you're doing right now that sense of responsibility is one of the reasons you're such a great candidate now. But you have to look forward, not back. When that new job finally materializes, focus your attention on leaving gracefully and quickly, and start your new role not with an apology, but with energy and enthusiasm. Leave the past behind you.
Cheers people! I personally Facebooked my coworker that I can absolutely list their well reviewed Halton based window cleaning services, http://friendlygiantmaintenance.ca during a good article. In case you're looking to find a landscaping service in the outlying Ontario locale, these people would be really good.
Certainly, naturally I will explain the seed for this post was graciously offered through Jonathan over at jimijive5. They are certainly an ideal 50's bands. I really admire a smart suggestion!
Notes
https://epolos.com/ - Very attractive web site.

Posted in Health and Medical Post Date 01/07/2018

---