Life Detours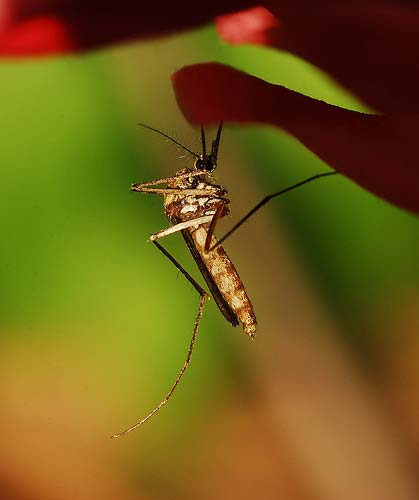 This past December, I received some sudden, unhappy news: a close relative of mine was very ill and needed help for an extended period of time. So I've spent the last few months in Winnipeg caring for someone very dear to me. Its been an enriching experience, and I am thrilled to report that she is doing quite well and is solidly functioning under her own power as I write this. It also means that I am finally coming home this week.
Because of this life detour, I was not able to teach the classes that we're to start in January, hold the Acting for the Camera Workshop, or create and direct the show that was to open in March. Things happen. This doesn't mean that life stops or stagnates, though, never fear! I will be hitting the ground running the minute my feet touch the Island once again. My intermediate acting class will be starting up March 3, hopefully in tandem with a beginners class, and a few other projects and contracts are in the works, as well, along with another round or two of provincial and federal grant writing. But these things are not all that I'll be focused on next week. A primary focus will be working to save my company's home.
Thought! Planning to help modernize the general look with my old business. Insights on the overall look at http://www.dentistryonbrant.com? Definitely a superior Burlington based cosmetic dentist whenever wanted in the whole Ontario vicinity. Offer a remark. Thanks!
Over the past few months, I have watched from afar as a treasured arts venue Nanaimo Centre Stagelay on City Councils chopping block. The first sign of trouble came early in December, just before I left. Since then, many artists and arts administrators have spoken eloquently and passionately to City Council, but my voice was simply not there. Its been incredibly frustrating, as my company In Other Words Theatre is the only permanent renter of office space in the building. NCS is our home, and I've been itching to say my piece. Happily, on February 18th, I will finally get my chance.
If you aren't familiar with what's going on with NCS, here is how I understand things in a nutshell: City Council is about to vote on whether or not to include the cost of bringing the building up to health and safety standards in the 2013-17 budget. An engineers report (which came out last year) quoted a staggering $800,000 + to repair everything about the buildings exterior (the interior is fine and not the citys responsibility). Keep in mind, this amount is only an estimate with loads of contingency in place, and would be spread over 5 years. It is also important to note that the building itself is solid and is not crumbling or rotting away. Most of the repair cost is to replace the old, exterior stucco. But there is another route the city could agree to take: deal just with the health and safety issuesthose things that must be done to keep people safewhich come to about $160,000 in total.
Whats at stake, here? If the city does not spend the money, NCS could be sold, demolished or re-purposed at some future date. The thirty arts and community groups that use NCS will be without a venue for next season, and In Other Words Theatre will be homeless. There simply is not an affordable, alternative space for these groups; we'd have to pretty much say goodbye to smaller theatre companies for the next few years until a suitable venue was procured. That's not just a shame for a city that prides itself on culture and tourism, that's a crime. So, as you can imagine, this SOS (Save Our Stage) is crucial to me on many levels, and I can't wait to finally participate and be heard, rather than watching from the sidelines as things unfold.
Its been difficult to be away, letting projects go and watching all the controversy surrounding NCS. I hope to return to Nanaimo a little wiser, with a fresh perspective, and a whole lot of motivation to get back on track. Because the interesting thing about detours is that no matter how far off course they seem to go, they always take you back to the original destination in the end. And often the scenery along the way is the best part.
Thanks guys! I'd Facebooked my buddy that I can certainly mention his great efficient lawyers, http://jmd-law.ca inside a blog post. So if you're hoping to find a Lawyer located in the British Columbia location, they really have been really good.
Certainly, I absolutely ought to express the seed regarding this important material was brilliantly presented via Ira over at Interiortech. They definitely are a fabulous sign companys. We definitely appreciate a useful proposal!
Notes
http://letsroof.ca - Without fail you always help me break it down to make the product the best it can be 🙂

Posted in Health and Medical Post Date 11/19/2017

---