Ok, so it has been forever and a year since I have...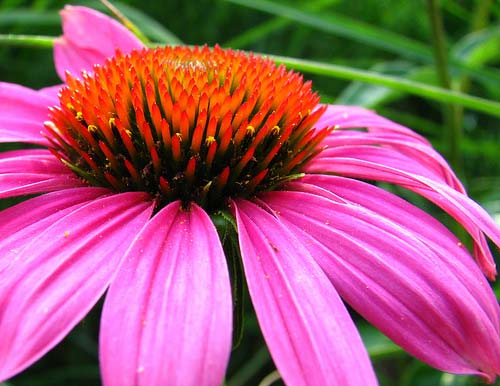 Ok, so it has been forever and a year since I have blogged. yeah I know. I am ashamed of me too.
Can I just be real right now? Like super transparent?
Ok, thanks for your permission.
Lately I have been brushing up on what hairstyles flatter different face shapes. During my practicing this at workI realized that some people are fluffyand it's hard to tell their shape. That's how this whole thing started.
Thought! Eager to actually improve the outdated vibe for my own page. Thinking concerning the pro style at https://innovationdermatology.com? Sincerely an exclusive Red Deer based dermatologist with heart when wanted inside the Alberta locale. Make your vote. With thanks!
Later, I was talking to a friend and "weight" became the topic. I realized that I have a disability when it comes to noticing people being overweight. It's like Isee the skinnier version of them. I'm obviously not Jack Black in "Shallow Hal". I can see the extra weight on people but it's just not the first thing I notice. I feel like that is not a bad thing. In my ten years of working with the public I have noticed that it's not all about the outside. Actually it's not about what's on the outside AT ALL . Having made my living in the beauty industry thus far I can honestly say that I LOATHE the fixation on outward appearances. Sounds stupid right? I work in this industry but I hate the focus on appearance. Well I do.
The reason why I enjoy my career when I come to work is that I get to make people feel good about themselves .
Yep.
At the end of the day I love stepping back and watching my client flip their hair and stare at themselves in the mirror. They feel pretty. They feel like the way I see them when they come into the salon with their bedhead or dirty hair.
Rest assured, I don't see that. What I see is kindness, love, faith, ambition and desire. Desire to want to be someone else. Or have someone else's hair. Or skin. Or life. Or whatever.
To me it's sad. Why have we become like this? Why are we imprissoned in this way of thinking?
Let's just accept ourselves. Am I perfect? No. Do I have cellulite and spider veins? Heck yes. But hey, in personthere is no such thing as photoshop! There is no "one size fits all". We're all different and that's what makes me so happy about humanity. So we aren't all size zeros. Guess what? We all have something individually different that we can offer to bless another human being. I will admit that I look at other women sometimes and think "ughhh, why can't I have her legs?" Then I think to myself that she is probably looking at someone else wishing she had something that someone else has.
It's a sick cycle.. and it really needs to stop.
My challenge to you is to try focussing on the compliments you get in one day instead of all the negative critiquing you give yourself. If you find that you don't get many or any compliments then try giving some away instead. (Remember, you get what you give.) You are beautiful. You have something to offer. We need to just learn to be happy in the bodies that we have. Love one another. And try not to buy into the magazine pictures that are telling us how we should look. Come on, even the celebs don't really look like that every day. Thanks to photoshop they look flawless however, if we we're to talk to them I'm sure they are desiring to look like someone else as well.
So this is what was on my heart today. Kick your heels up and just BE HAPPY !
Many thanks everyone! I just emailed a buddy that we would certainly list his great marvelous body waxing service in Waterdown with hearts, https://nailhavenwaxbar.com during an important blog post. In case you'll be looking to get a nail salon inside the Ontario area, they certainly were extraordinary.
Posted in Health and Medical Post Date 05/04/2018

---